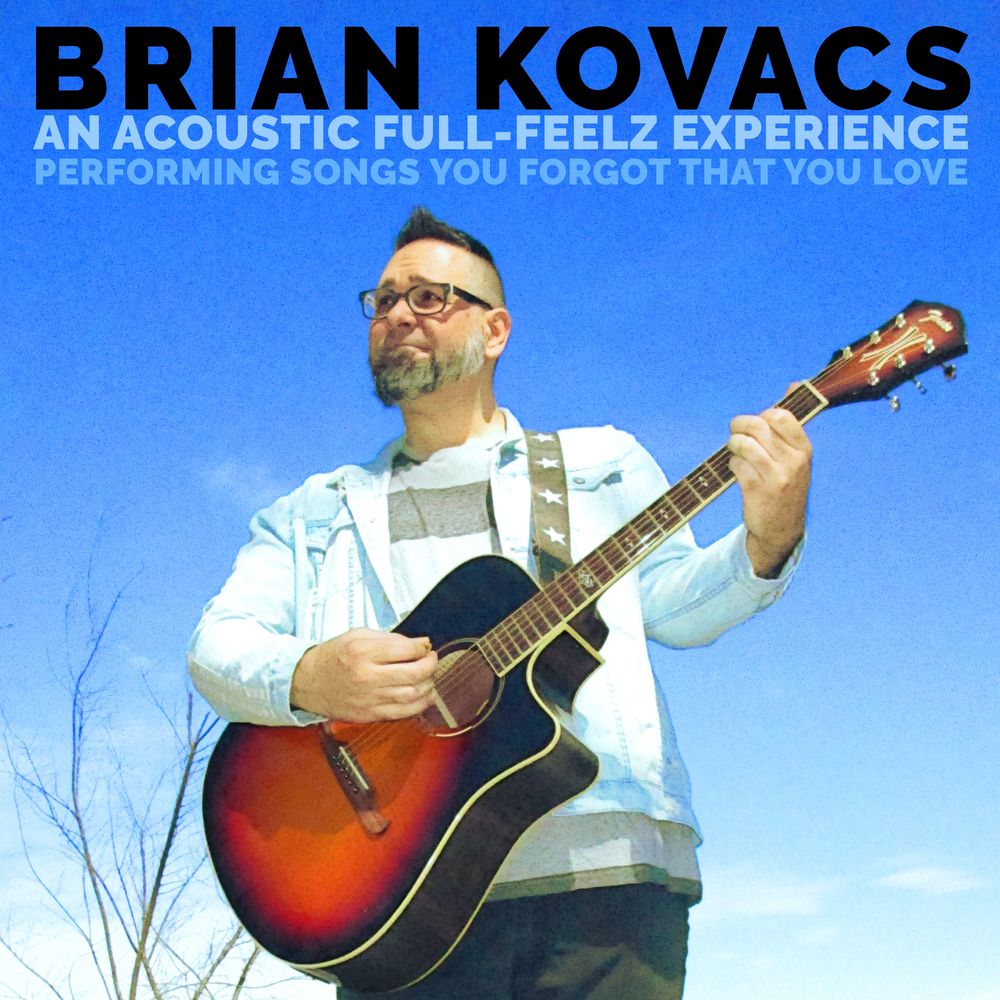 Songs You Forgot That You Love
Vocalist/multi-instrumentalist Brian Kovacs has been performing a wide selection of music in the Chicago area for over 25 years. His ever-growing repertoire of solo acoustic selections span the last 5 decades of popular music and have been dubbed by audience members, "songs that you forgot that you love!" Fun 80's and 90's songs that you wouldn't expect from a solo acoustic act as well as emotional heartfelt favorites performed with "all the feels." Brian takes favorites that might have originally been sung by a female artist like Alanis Morrisette or Cyndi Lauper and wows audiences with his own interpretation. 
Brian's greatest asset is his innate ability to read an audience, which allows him to alter the music selections accordingly, so he can provide the perfect acoustic soundtrack for any occasion. 
In addition to performing as a musician, Brian has years of experience as an on-air radio personality, a commercial voiceover artist, a DJ/karaoke host, and the Master of Ceremonies for dozens of public events and festivals which makes him comfortable and appropriate for any audience.
Press Photos